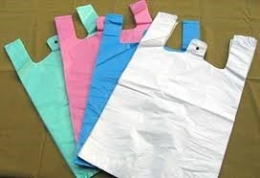 Polyethylene plastic bags are very common in everyday use and represent a reliable way of containing and transporting goods.
Depending on the material type they are divided into LDPE and HDPE plastic bags. 
Shopping bags are used in retail (markets, stores, fruit stores, bakeries). They are very durable and highly practical and come in different colors, dimensions and thickness.
Bags with flexible carrying handles - are used by our reputable retail chains and produced exclusively from LDPE material. 
Bags with hanging holes - are commonly used in special stores (clothes, shoes and similar) and can be delivered in different sizes depending on customers' requests.
Waste bags are used in households, industry, tourist facilities and utility companies. They are made in different color, size and thickness. Our company produces them exclusively from LDPE material which proved to be a better and more reliable solution in quality than other materials.  
Purpose bags - are used in industry but also in everyday use. They are: bags for packing pellets, industrial waste, sand, construction waste, salt, olives, grapes etc.