LIFE INFO Day – Mi-Plast presents Life Ecomethylal
On the 21st of March 2017, in Zagreb, LIFE INFO day was held, presenting information on the Life Program and the possibilities of co-funding. LIFE program has been supporting different sectors for 25 years through co-funding of more than 4300 projects, granting over 3 billion Euros. The objective of LIFE projects is to ensure development and implementation of innovative responses to environment and climate change related challenges.
The INFO day gave information on the types of projects co-funded through LIFE, thematic priorities, co-funding rates, how to submit project proposals etc.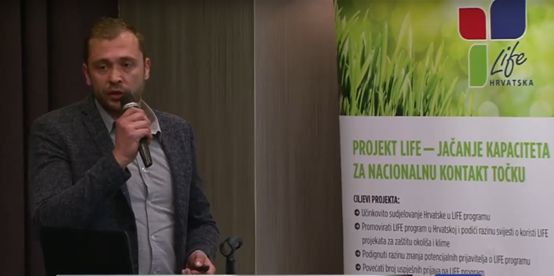 In order to clarify LIFE projects to the attendees, there were 7 successful project implemented in Croatia presented. The attendees had an opportunity to hear useful information and experience from projects' implementers. Also, this was a good opportunity to introduce the projects with their goals and activities to a wider audience.
Mi-plast presented their LIFE ECOMETHYLAL and the other presented projects were: LIFE Clim'Foot, LIFE.SU.SA.FRUIT, LIFE Old-Drava, DRAVA LIFE, LIFE DINALP BEAR, and LIFE EUROTURTLES.
Read more HERE.